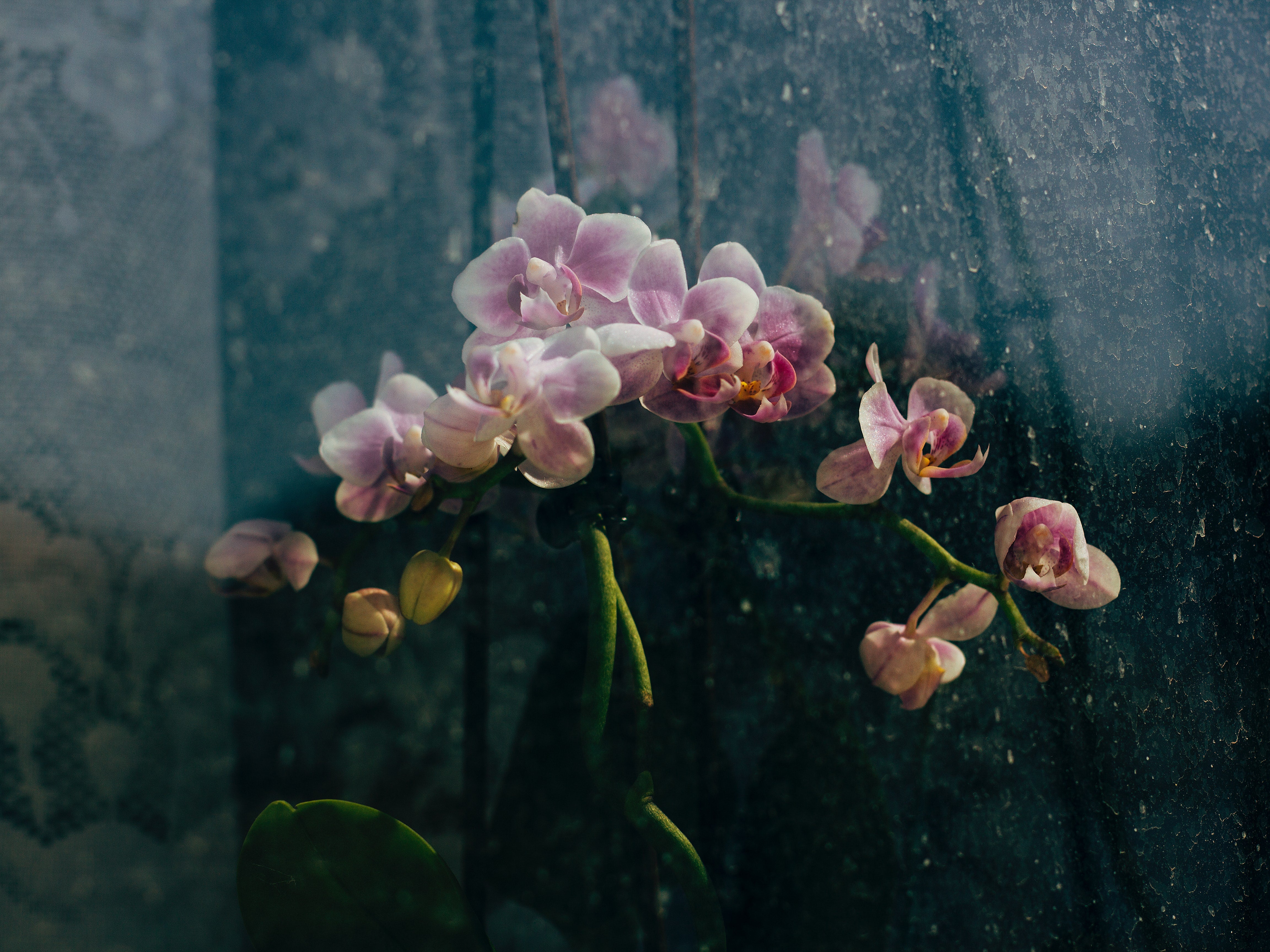 Taking care of an orchid as a beginner
Orchids are a unique and beautiful type of flower that can bring a touch of elegance to any home. However, caring for orchids can be a bit tricky, especially for someone who hasn't taken care of one before. Here are some tips on how to care for orchids for beginners:
Light: Orchids prefer bright, indirect light. Place your orchid near a window that receives filtered light, but make sure to avoid direct sunlight as it can burn the leaves. If your home doesn't receive enough natural light, you can use a grow light to supplement the light your orchid needs.

Temperature: Orchids prefer a cool to intermediate temperature range between 15-25C. Avoid placing your orchid near drafts or air conditioning vents, as sudden changes in temperature can harm the plant.

Watering: Orchids are not like most other plants and do not require regular watering. They prefer to dry out slightly between waterings. Use the "soak and dry" method: soak the potting mix in water for 15 minutes and then let it dry out completely before watering again.

Humidity: Orchids prefer a humidity level of 50-70%. To increase humidity around your orchid, place a tray of water near the plant or use a humidifier.

Potting mix: Orchids should be planted in a well-draining potting mix that contains bark, perlite, or sphagnum moss. These mixes provide good drainage and air circulation.

Fertilizer: Orchids benefit from regular fertilization. Use a balanced orchid fertilizer and follow the package instructions for application.

Repotting: Orchids should be repotted every 1-2 years or when the potting mix breaks down and no longer holds moisture.

Pruning: Orchids can be pruned when the blooms have faded. Cut the stem just above a node where new growth will appear.

Pest and Disease Control: Keep an eye out for pests and diseases that can affect orchids. Common pests include spider mites and mealybugs. Disease can be caused by over-watering or poor drainage.

Be patient: Orchids are a slow-growing plant, and it may take some time for new growth to appear. Be patient and enjoy the process of caring for your orchid.
In conclusion, orchids can be a bit tricky to care for, but with the right knowledge and care, they can thrive and bloom for years to come. Remember to provide the right amount of light, temperature, water, humidity, and fertilization, repotting and pruning, and keep an eye out for pests and diseases. With patience and a little bit of TLC, your orchid will reward you with beautiful blooms and an exotic touch to your home.