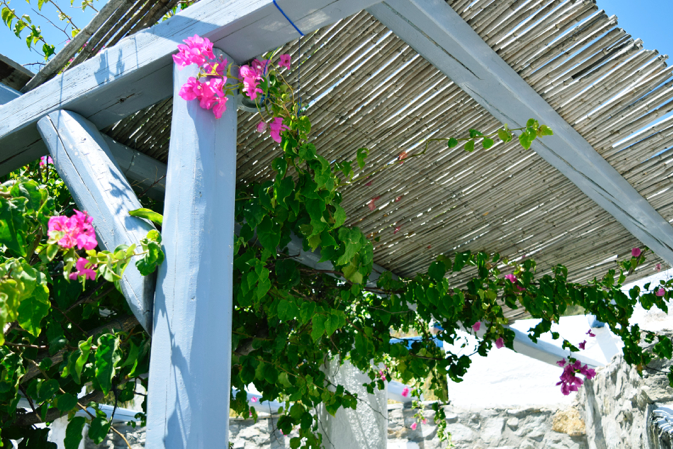 Considerations When Planting up your Patio
Urban gardening is a practice that allows anyone to create their own, dreamy garden in even the most limited space, such as a patio or balcony. And with so many plant options as well as an array of beautiful containers to choose from, creating a patio garden has never been easier.
Having a bit of nature close to your living or working space can be good for your soul. When you connect to the outside world, you might just find that your head feels a little clearer, and your heart a little lighter. For those living in heavily built up areas with no access to a large gardening area, being disconnected can end up causing stress levels to rise.
To counter these feelings, and to just have something beautiful to look at and to nurture on a daily basis could be just what you need and in this blog, we are going to help you build the perfect patio garden, filled with vibrant plant life.
Considerations to make when planning your patio garden
Naturally, as with any type of garden, there is plenty of planning to be done. Sometimes it is best to start your patio garden off small and then grow it from there, occasionally adding new bits and pieces along the way. Starting off small also allows you to make your patio more personal to you. Instead of buying everything at once, you can add new items from your travels and the interesting things you happen to come across at your local nursery.
Next you will need to consider the types of plants you want to have. Depending on the amount of shade or sunlight the area experiences throughout the day, you might have to opt for plants that have a preference for either of these conditions. Learn how to plant a shade container 
You will also need to consider whether or not you want to have seasonal plants or evergreens. And the plants you select are going to require a certain amount of care, so that is another thing to consider.
You should also decide what your gardening goal will be. It could be that you are just looking for a space to unwind or to look at during the day, or you could want to create a little vegetable patch. Whatever your goal is, you need to make sure that your layout will help you to achieve it. 
Choosing your layout
Patios might seem like a pretty straight forward shape, but not all patios are the same. Luckily, there are many designs and ideas out there that can help you mould that perfect urban garden regardless of what your patio looks like.
Garden Boxes
If you have ever romanticised the villages of Europe, where the flower boxes are spilling over with bright colours, then adding a few window boxes to your patio gardening setup is without a doubt a great idea.
This style of gardening is really easy to take care of, and garden boxes are perfect for those working with a really small space. They are easy to DIY and with the right setup, they will reflect your personal style.
Trellis Gardening
When you can't spread out your gardening over a wide flat space, your next best option is to practice vertical gardening and you can do that by installing trellises. Having a vertical garden also means that if you can't bend easily, you won't have to worry about trying to get to your containers, as they will be easily within your reach.
Creeping plants as well as vegetables are both fantastic choices for trellis gardening.
If you are going to use this practice be aware that if you incorrectly install your trellis, you could end up damaging the wall or structure on which you have placed it. The trellis plants could also climb up the wall and as a result, this could cause paint damage or worse over time.
Pallet Gardening
Wooden pallets are really easy to get your hands on and they are suitable for all sorts of DIY creations, including pallet gardening for your patio. This style of gardening is going to give you a raised garden bed, which will allow you to be more versatile with the kind of plants you have, as your plants will have more depth for their roots.
Having more place for the soil will also allow you to use a better quality soil mix and unlike your more traditional garden, you won't have to tackle pesky weeds very often. Pallet gardens are wonderfully easy to maintain and since they are raised, you won't have to worry about doing much bending while you work with your plants.
Garden Pots
Using garden pots is the most common form of patio gardening, since pots and similar containers are really easy to get your hands on. Pots and containers come in all shapes, sizes, and colours. They are also manufactured in all sorts of materials such as cement, clay and terracotta.
Pots and containers can be arranged around whichever shape patio you have and they can be moved around and rearranged whenever you need to. You can also add your own soil mix and your pots will be more than suitable for growing vegetables.
Choose your perfect garden patio pot here
Garden Bags
This technique might seem a little unfamiliar to those who are new to it, but growing your plants in bags is a wonderful way to put a twist on the traditional container pot patio gardening. They can be used anywhere and they can also ideal for anyone wanting to create their own soil mix. Planting in the right kind of bag can also be good for the overall health of the plant.
A big downside to planting with bags is that they don't exactly have a very long lifespan. They will need replacing every 2 or so years, depending on where the bags are planted (direct sunlight and being in the way of the elements can cause the bags to deteriorate faster), and the quality of the bags you have bought. Planting with bags might also require a lot more water as the bags tend to be porous.
Interested in reading more, click on the below:
A plant filled patio, makes for a happy home, so whats potting? Get going and get growing