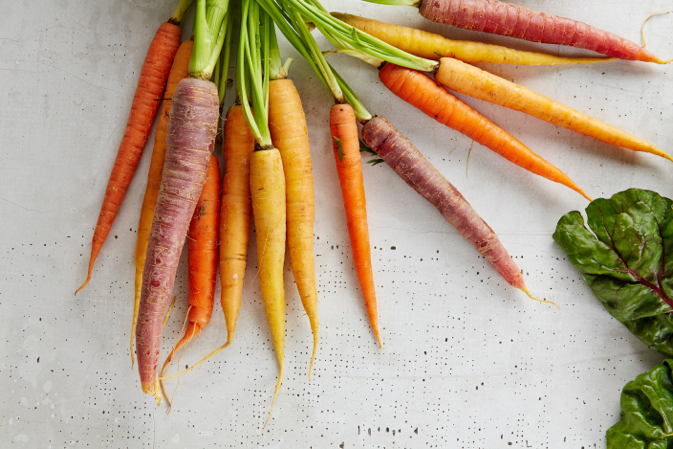 Quick Guide: Vegetable Gardening for Beginners
With even the most limited garden space, it is not impossible to grow a lush vegetable garden that will provide a small crop for you all year round. Growing a vegetable garden of your own takes some commitment and some planning, but the rewards far outweigh the work that will be put in.
For anyone who is new to gardening, the idea of creating a vegetable garden can quite understandably be daunting, especially if you are growing from seed. Unlike your flower garden, a vegetable garden can become a stressful venture, if you put too much pressure on yourself while also being wholly unprepared.
To get your garden off to the most productive start, in this guide you will find plenty of information that you can use to ensure that your garden is a source of pleasure and abundance.
Starting a Vegetable Patch
There is nothing quite like having a basket full of freshly picked vegetables. Knowing what has gone into the soil and having watched your vegetable plants mature over time will make the entire experience all the more rewarding.
You have complete control over what you grow, which means you need to plan the right time to plant so that by the time it comes to harvest, your next batch of plants will be almost ready to consume.
Having a vegetable garden takes time and effort, it takes planning and it takes a certain amount of knowledge. Some of what you learn about having a veggie patch can be learnt through articles like this, but your best education will come from getting your hands dirty.
And to get you started, this is what you need to consider:
This is a difficult one though, considering not all regions experience the same kind of sun. Most vegetable plants will require around 6 hours of sunlight a day but considering that winter and summer sun in Africa differ greatly, you might want to consider preparing a garden for each season. In summer, make sure that your garden is not in direct sunlight for 6 hours a day, as this can lead to dead plants unless you are prepared to install an irrigation system and shading. In winter though it should be okay to plant directly in the sun, as the winter sun is generally weaker.
You need to make sure that the soil you use will drain easily when watered. If you live in an area that experiences loads of rain or if you are inclined to overwater your plants, you can consider creating raised plant beds or you can create rocky drainage. But whatever you do, don't let water pool in your garden for too long as this can lead to root rot and it can also cause your vegetables to fall over.
Your garden should not be in a place where there is strong wind or in a place that easily floods. When you are choosing your environment, select a calm space where your plants can grow peacefully, without disruption.
Deciding on Size
Once you have found that perfect garden space, you are ready to plant! And you are quite likely to make your first mistake and that is planting too much too soon. While the excitement of getting started might have you cultivating a range of seedlings that would impress a seasoned farmer, you possibly just don't have the space, or the need, to plant them all.
To avoid the heartbreak of watching your beloved seedlings die, you need to plan your plot.
As a beginner, it is best to start small. Remember, you are only feeding yourself and your family, so it is okay to start off small and then if you do have any extras, you can always give it away, or tin or freeze your produce.
To feed a family of around 4, you can consider planting 11 rows of about 3 meters each and you should make sure that the garden is easily accessible so you should be able to walk between the rows. Depending on what you are planting, this size garden is actually quite large. If you are growing a smaller variety of vegetables, you can have a smaller setup. You can also consider growing your garden in a trellis style. This option is great for tomatoes and beans, and it is also quite suitable for certain marrows and pumpkins.
Choosing your vegetables
This is without a doubt the best part. You can choose to grow vegetables from seed or you can buy ready plant seedlings.
Growing from seed is loads of fun and can really make you feel part of process. Watching your seeds turn into tiny plants and then planting them out might be rewarding but it is going to be a process that requires patience. Most seeds are high quality even if they are bought from a supermarket, and they will grow but you should always double check the brand. There's no point going for a low quality brand and ending up with seeds that do nothing.
When selecting your veggies, these are some of the guidelines to follow:
Be realistic. While eggplants might look like an interesting plant to grow, will you and your family really eat them? Only grow the vegetables you will want to eat. You should also be realistic about the space you have to work with, so only grow what you know can be used.
Be prepared. Your plants will need care throughout the growing season. Skipping even one day of watering, especially in the summer months, can result in a dead crop.
Be aware of availability. If you are not looking to go completely sustainable, you might find that some vegetables are better bought than grown. It could be that buying the vegetable is the more affordable route or it could be that it is simply easier to buy, considering how long it can take to grow some plants.
Be willing to buy the best. Whether it is the best seeds or the best plants, to make the most out of your vegetable garden, you should be prepared to buy the best. Sometimes, the best can be costly, but it is important if you want to have good quality harvest.
Want to get your fruit and vegetables in, read about the easiest fruit trees to grow
Interested in reading more, click on the below:
Successful Self Sustainability is Satisfying! You have to start somewhere, so why not start here 
Plants
When and How to Plant Seedlings
Growing your own plants from seeds is a rewarding and profoundly empowering experience, especially if the plants you are growing are vegetables. But many a gardener has stumbled when it comes time ...
Read more